RABBIT RABBIT RABBIT
Did you remember to say your rabbits this morning? MAddie and Gabe and I had a conversation about this in MAy. They had never heard of the rabbit thing before reading about it on my blog. But then, I went through about 34 years of life before finding out about it myself. All those wasted years...Well, I said rabbits for all of you this morning so you should be all set for July.
I am on the Cape in our trailer for the weekend. A friend is on her way down early this AM to spend a couple of days. She is a morning person and probably left about 6:00. I came down last night.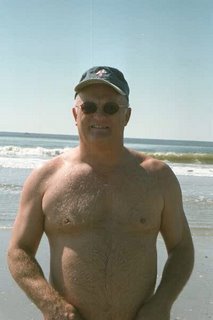 I wish Ed was here to enjoy the trailer that he bought and paid for and parked within walking distance from the beach. I am a kept woman, I guess. Should I feel guilty? Maybe just a little. Thanks, Sweetiepie.
Tomorrow, if all goes as planned, we will go to see Chuck and the gang at his summer home. Gabe and Maddie are here for a visit. It will be fun to see everybody. Looks to be a real pretty weekend down here. Too bad I have to go back to work on Monday. A nice long weekend would have been welcomed.
Well, have a great day and I will tell you all about my day at the beach tomorrow...unless I am too lazy.
Love,
Suz